NO #1 Self Hosted
Project Management System
A complete automated project management system
with easy installation and no monthly cost.
Key Features
Teamenia has everything you need to manage your online projects with easy navigation, quick payment processing, collaboration & communication.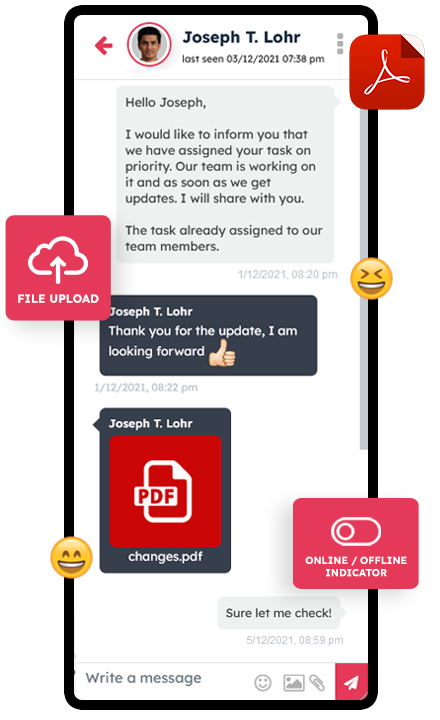 Clarity on Everything
Teamenia offers the best UI design to its user because we built and design this system to look impressive, clean, easy to understand for everyone. On a click, you can see what is happening inside the project.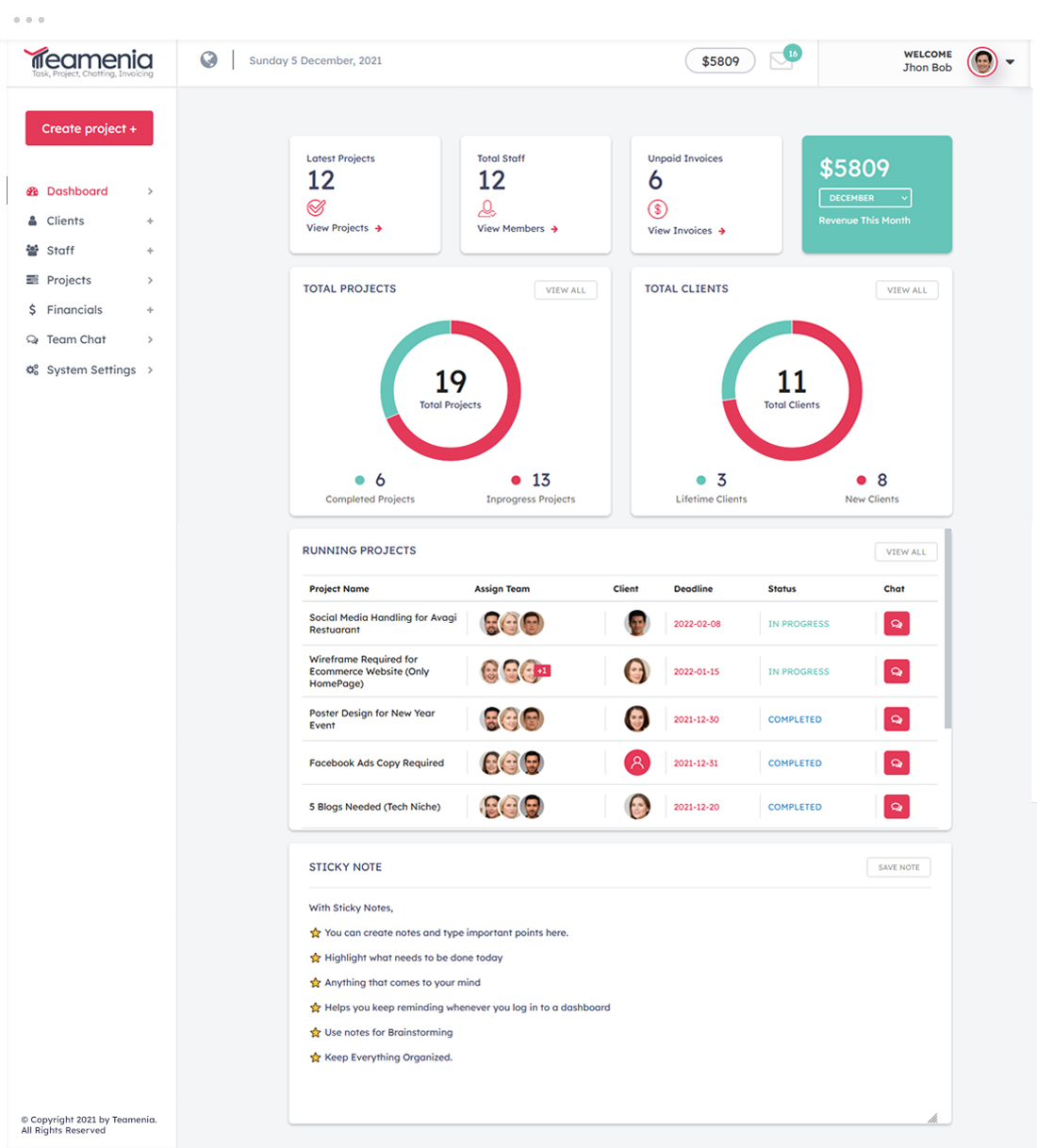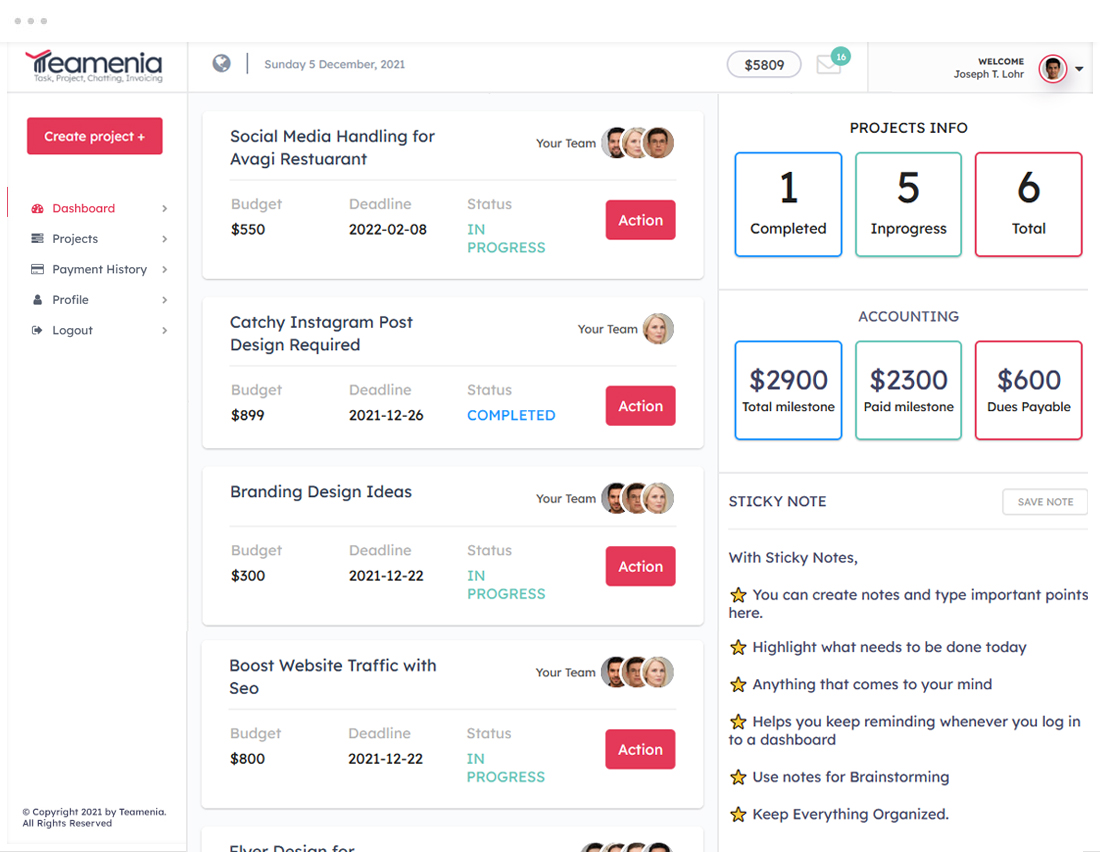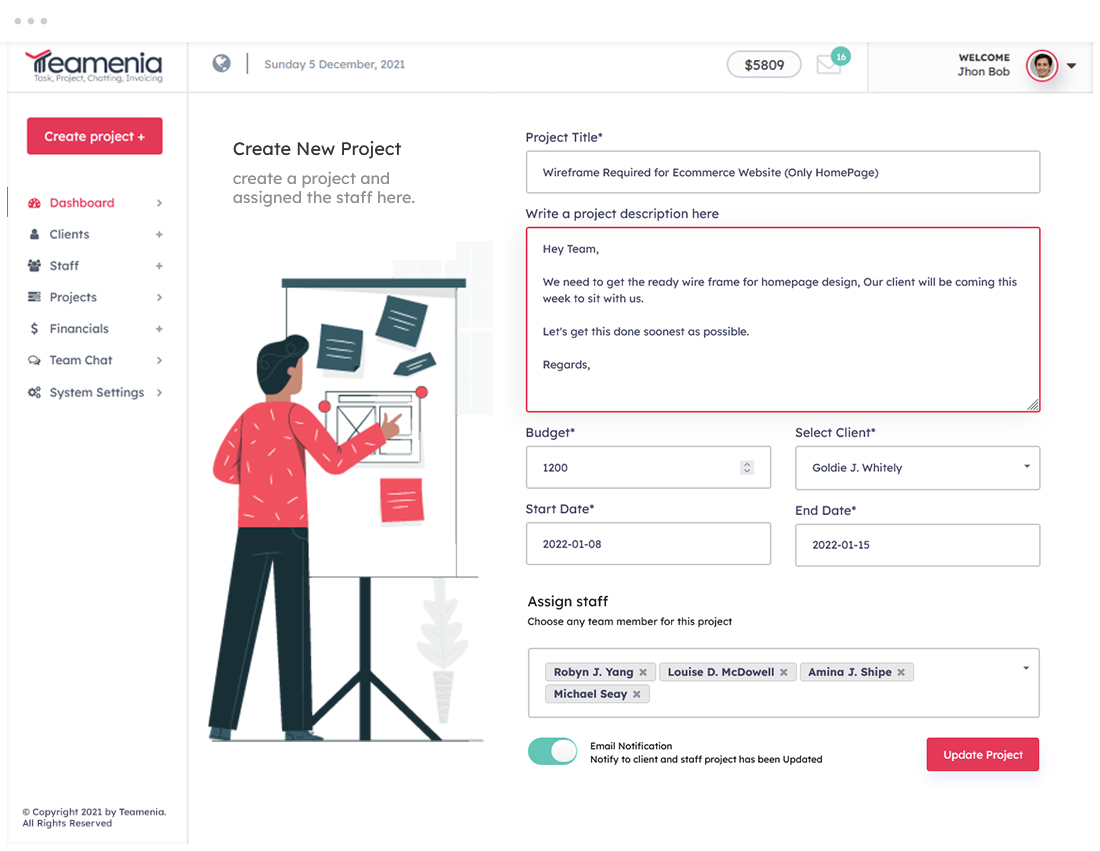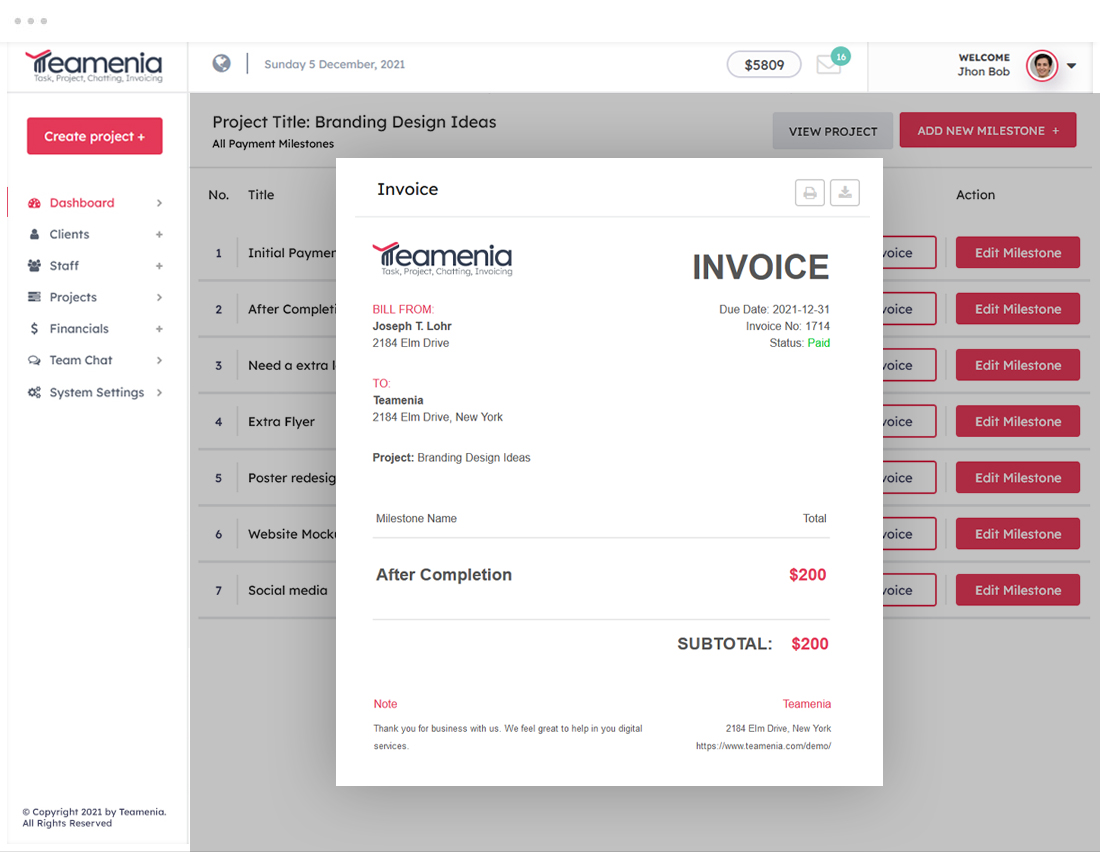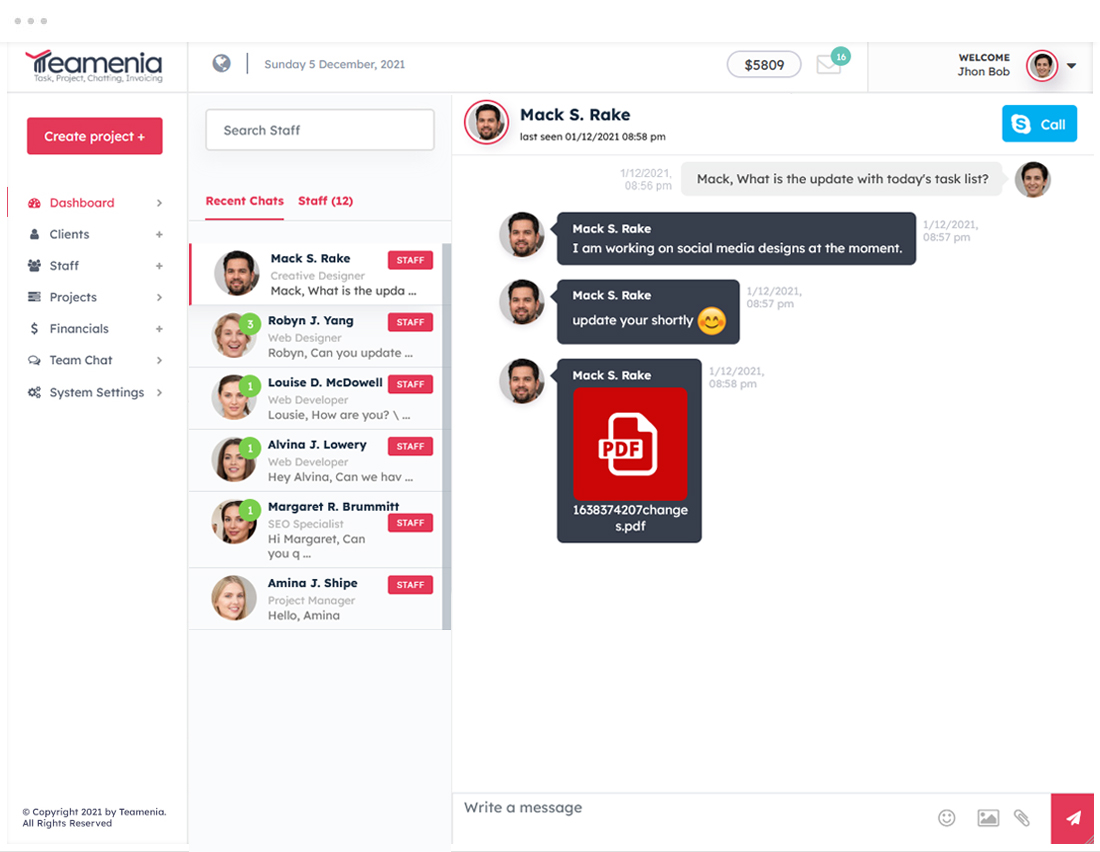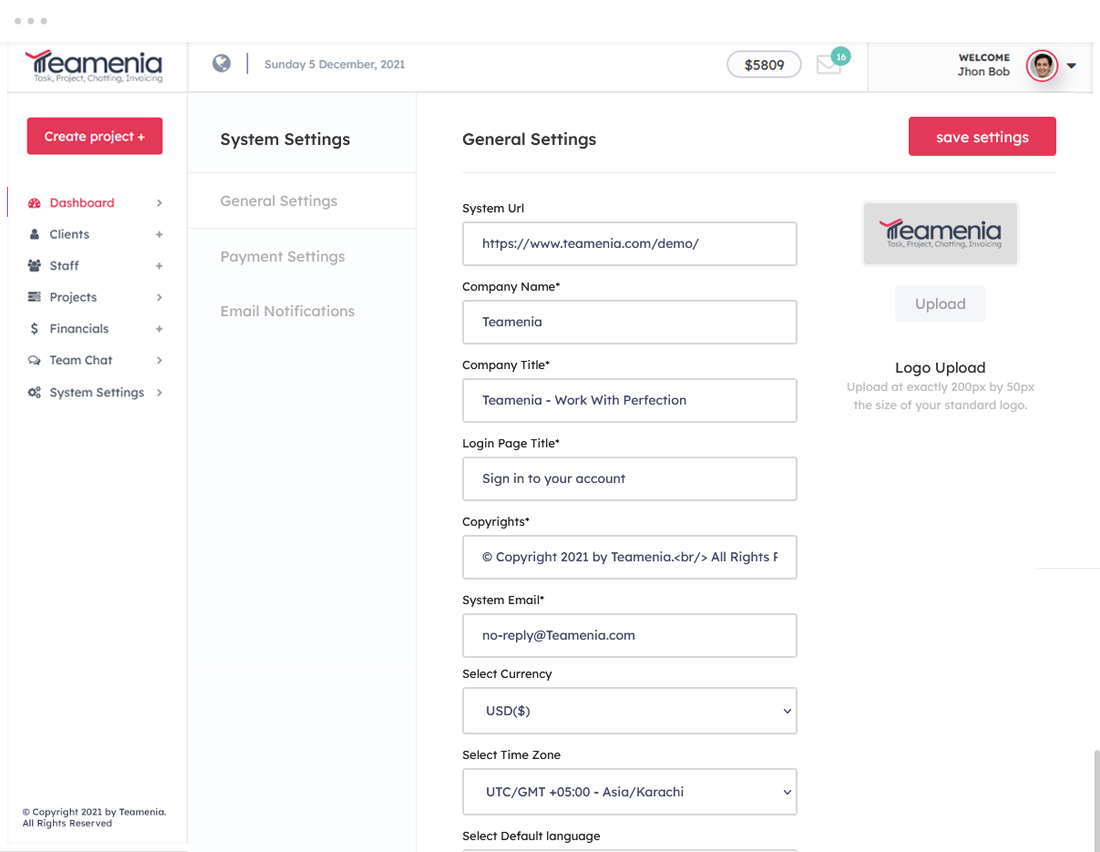 Easy install. Easy to know.
Teamenia is very easy to install, Even a non-technical person can do it. Because it just takes 10 minutes to complete the installation process.
Payments Integrations
We keep everything secure and hassle-free. None of your financial details will be shared to anyone, even we will not have access to it. You can only assign which person can access your financials. Everyone small information will only be stored on your own server.
Get the Teamenia right now!
Empower your business with the world best self-hosted project management system
With no monthly or extra cost. If you need any customization, Contact us